In April 2022, our small team of creative technologists supported a Youth Climate Café and Connections event in Easton, Bristol. We were happy and excited to be able to provide a large dome projection centerpiece with ambient audio composition for St Mark's Baptist church that would allow visitors to experience both the beauty as well as the precarious condition of our natural world.
The Climate Café on 23rd April invited young people across Bristol to come and share in climate discussions and activities. Our team got involved to provide a visual focus point for the church hall space. A globe or dome shape seemed the obvious choice for the projection of environmental-themed footage, and we further extended the immersion afforded by this shape by combining it with a spatialised ambient soundtrack.
Our creative input was supported by Baggator Nexus, St Mark's Baptist Church, Peace of Art, Easton Community Members, the UWE Community fund as well as the UWE Bristol Enterprise, Knowledge Exchange and Public Engagement fund.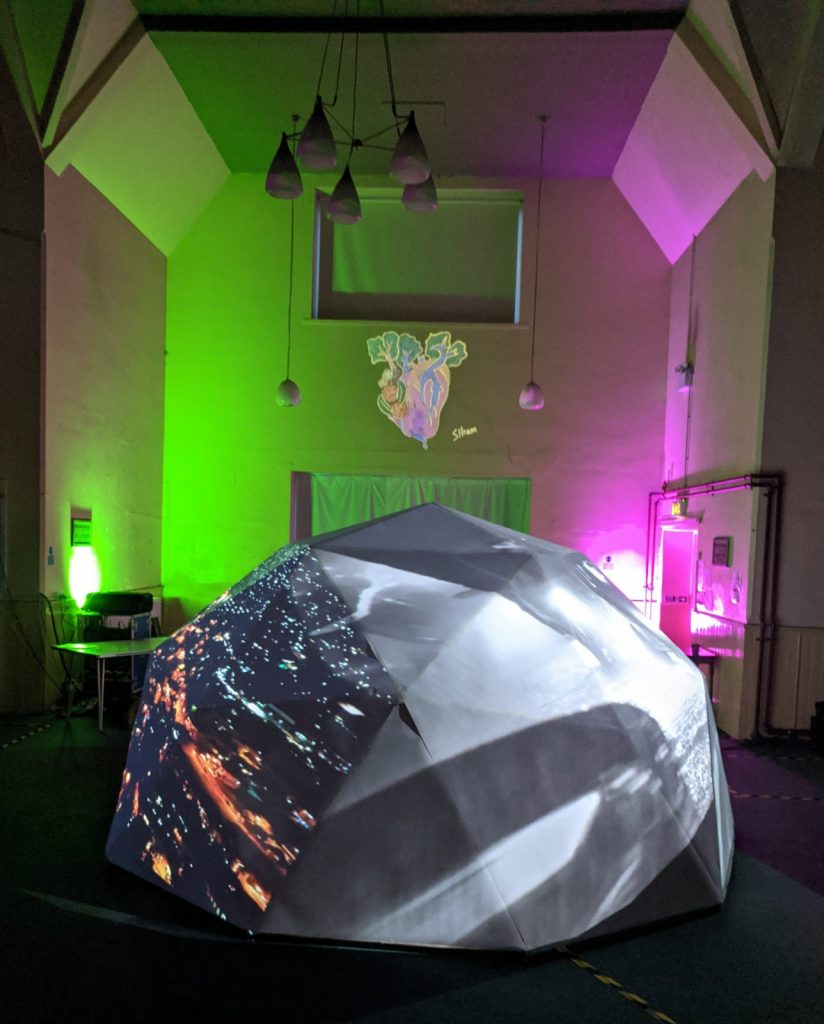 Our team: Mic Palmer (UWE project manager and projection mapping), Tom Garne (technical guru), Joshua Hart (video), Harry Fox and Tom Pazzi-Axworthy (audio), as well as further UWE Bristol technical expertise. 
Many thanks to Stuart Phelps (Easton project manager and Baggator Nexus link), Lucia de Paiva- Kynch (marketing and dance group), St Marks Community Cafe and Bristol Sweetmart (delicious tea and food) and all visitors on the day who enjoyed the event.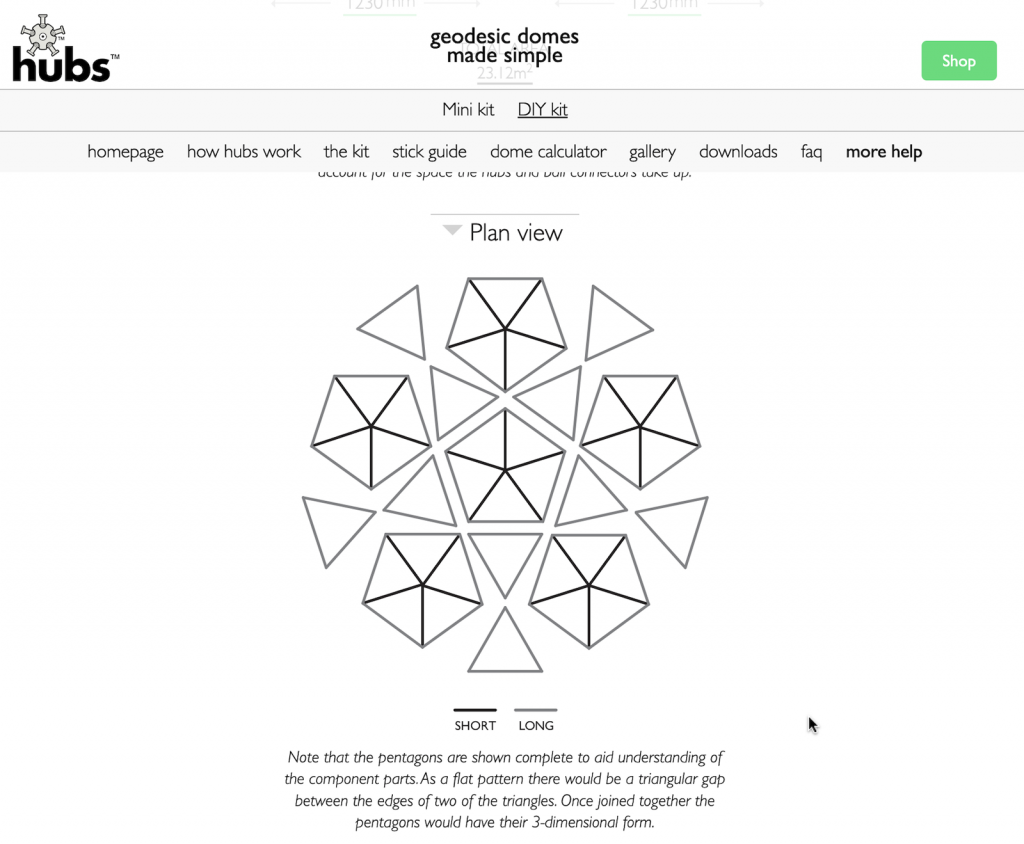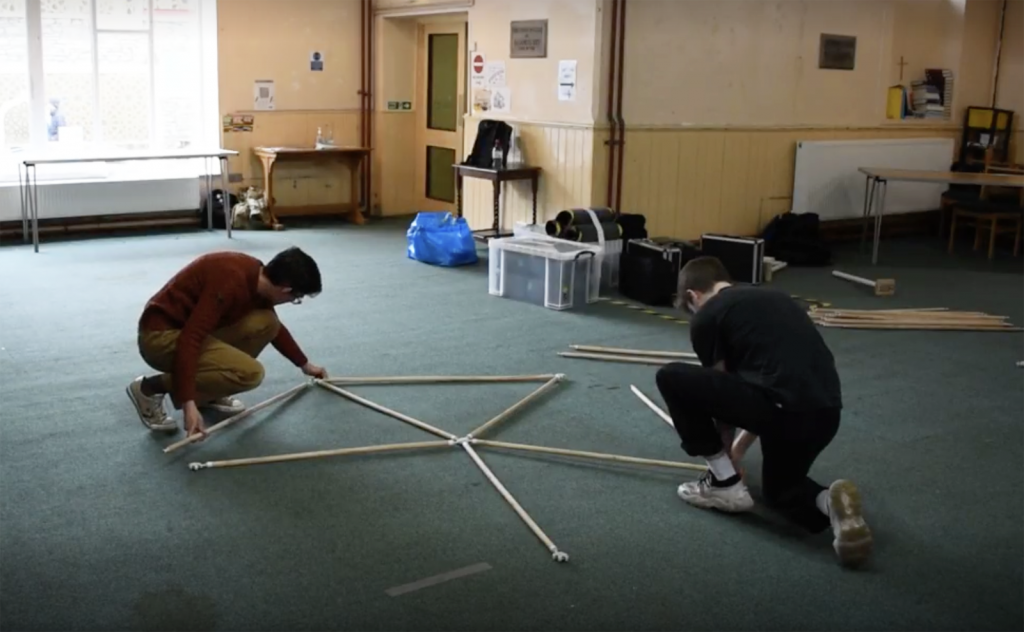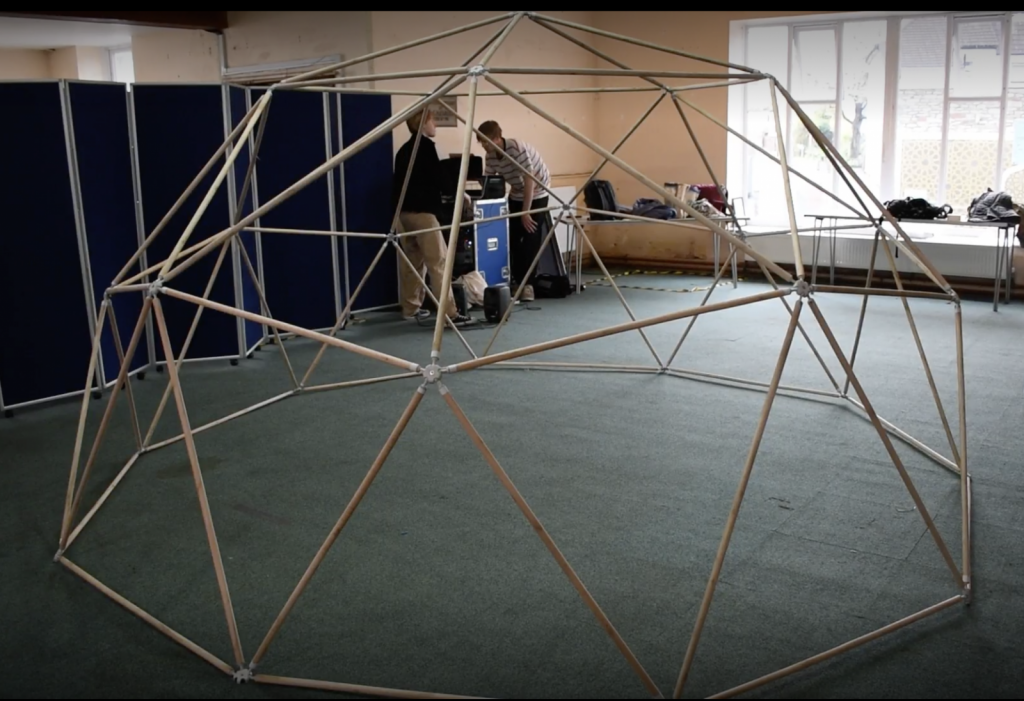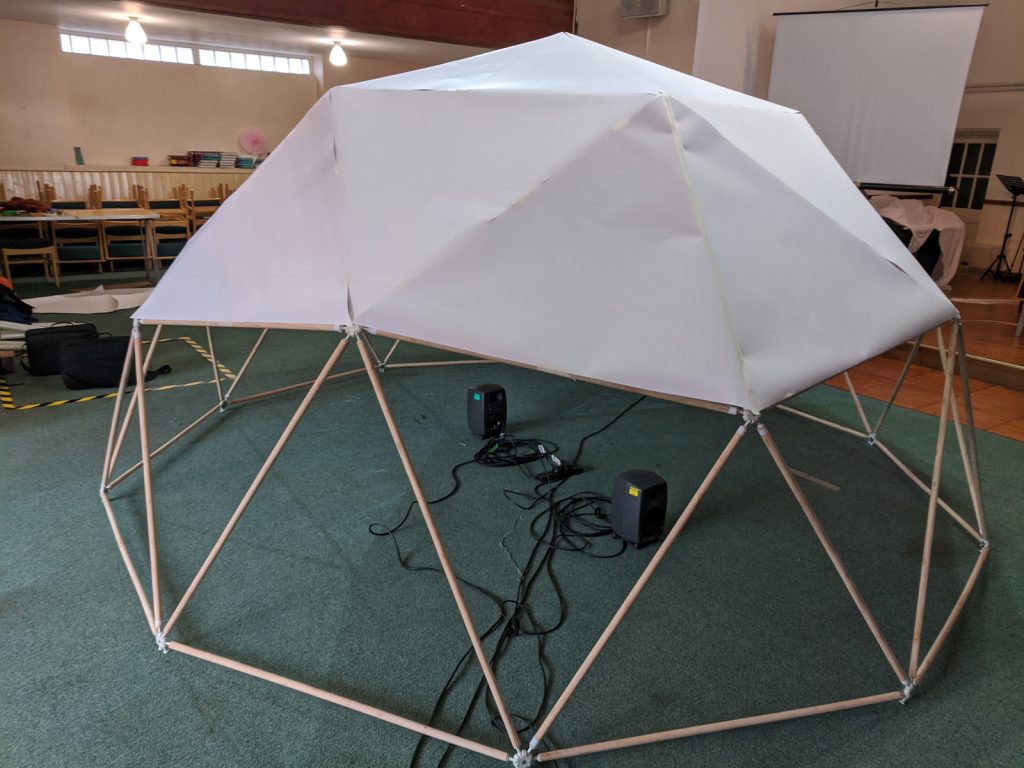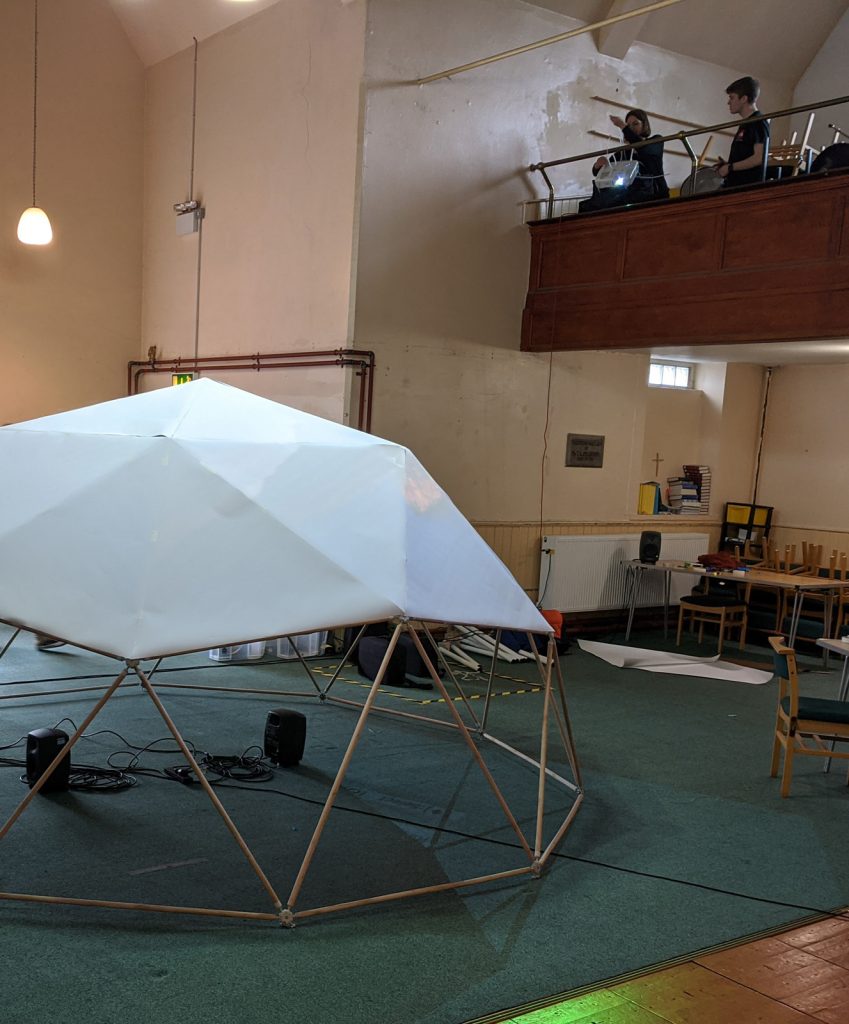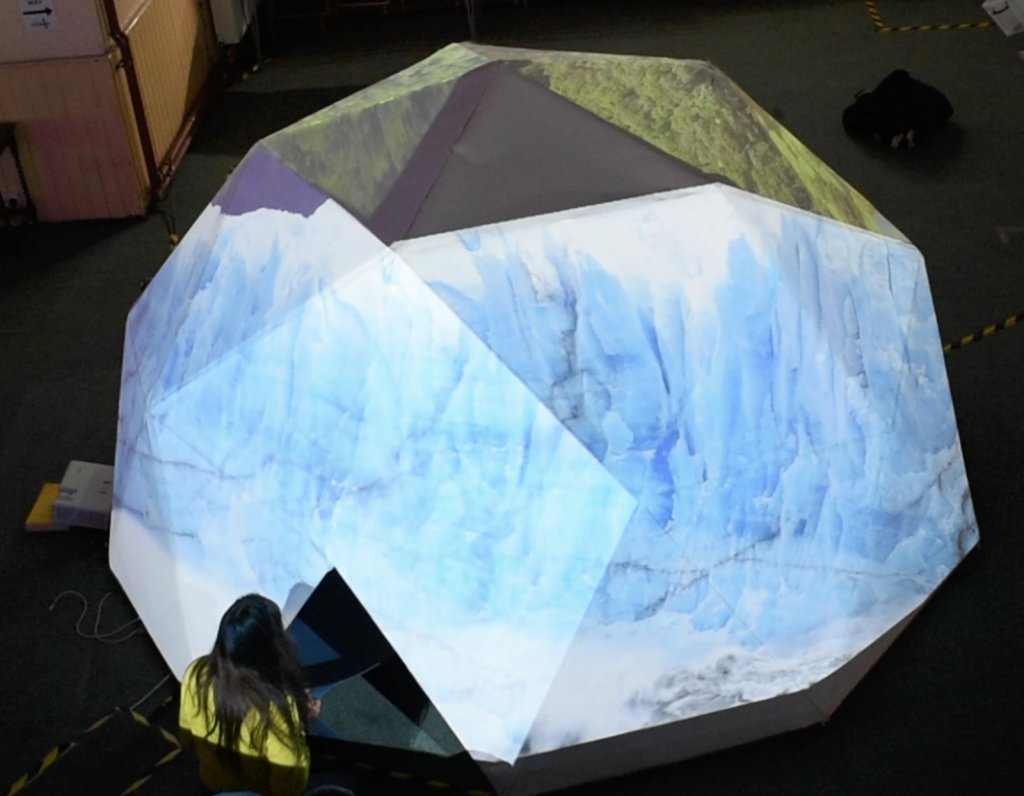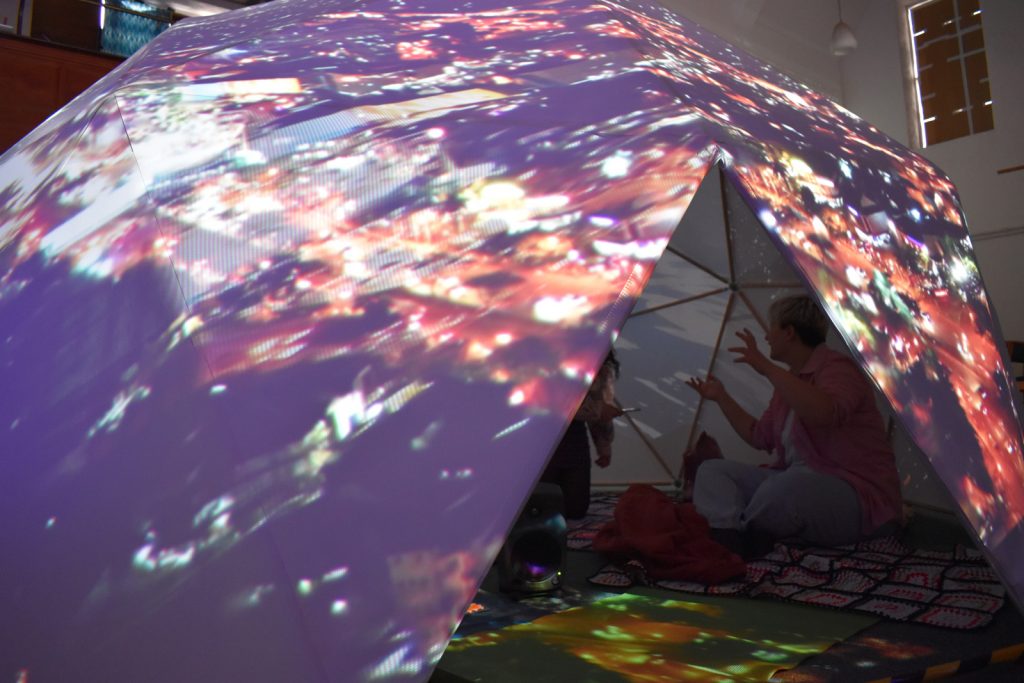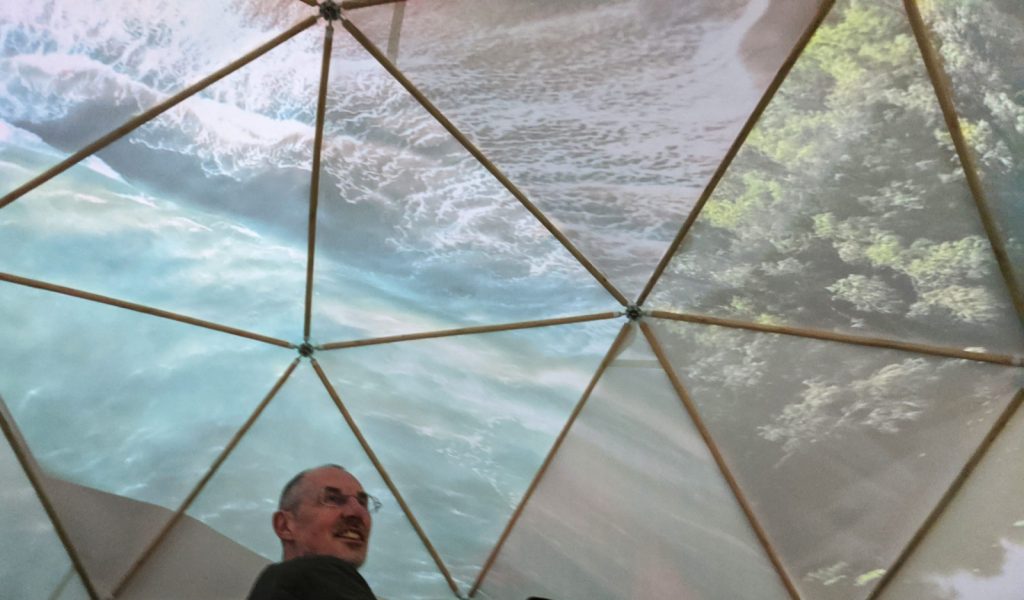 Involving the Community
Prior to the Climate Café event, Easton-based community organsiations got together with artist group Peace of Art to support young people in communicating their climate fears, as well as their suggestions for local and global solutions. Drawings and posters from creative workshops were digitized and projected into the church space during the event.
On the day Dr Rosamund Portus and Dr Sara-Jayne Williams (both UWE Bristol) worked with environmental management students and the CCC-Catapult youth action partner group to deliver workshop activities and talks for young people. This included seed pot making, an air pollution workshop and walk, the sharing of climate action films, climate café conversations, and a sustainable fashion dance show.
The event also saw the soft launch of UWE Bristol's Climate Action Hub's 'Youth Climate Communications Toolkit', which will be followed up by a co-produced guide for running youth-focused climate café events. More information about the CCC-Catapult research project and youth action partner group can be found at https://ccc-catapult.org